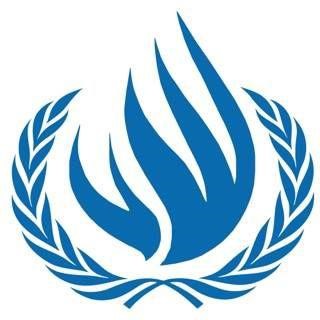 Head Chair: Justin Yap
The topic guide can be accessed here.
Education in Developing Nations
Education, the essential element in personal growth and progression, has become an indispensable part of life both personally and socially. The importance of education lies in the components of our society, where our ideas and innovation are built on the foundations of it. The more developed life has become, the more necessary education is demanded. However, the unequal standard of education is still a major problem that needs to be solved. The unbalanced distribution of education has brought forth disadvantages for more than billions of children around the world, especially in developing nations.
In most developing nations, few children have the possibility of graduation from primary school, let alone secondary school. More than 67 million primary school-aged students have been denied the rights to education. As much as 226 million children do not attend secondary schools. Numerous factors may have caused such issues, including the cost of schooling, quality of education, family background, and cultural restrictions. This absence of schooling provides neither the financial literacy students will need to maintain resources under their control, nor will it provide the guidance needed to create or obtain opportunities for securing a livelihood and building wealth. This situation also provides little assistance to promote the physical and emotional health needed for students to further their quality of life. We have witnessed a difference in the lives of developed and developing nations, and many of these issues, which have been consistent for more than 20 years in some regions, are linked to poverty such as unemployment, illness, and the illiteracy of parents.
Many emerging countries do not fully appropriate the financial resources provided to create a strong and stable education foundation for society, resulting in poor quality of materials and teachers as well as unfair tuition for many disadvantaged students. Even funding pledged by multiple international communities are generally not sufficiently enough to establish an education system beneficial for all children. Our main goals as a committee consists of a multilateral solution that could bring nations and organizations together into fully focusing on the issue of education and towards creating a unified network of qualified teachers with materials that allow children to fully prepare themselves for the future, including course materials of both financial and health factors.
Facilitation of Peace and Protection among Protests Worldwide
Protests have often been considered a controversial issue on its prolonged period of dissent driven by an escalation in the magnitude and diversity of public protest. As many politicians have mentioned, "The current surge of protests is more global than the wave that occurred during the late 1980s and early 1990s, reaching every region of the world, and affecting the full range of political systems". We are now seeing a wave of protests triggered primarily by economic and political concerns, both nationally and internationally. Even with the introduction of technology and communication, political transitions and regressions, troublesome economic changes, and the growth of multiple social organizations and syndicates have created a global environment conducive to protests. Thus, more than 843 protests have occurred between 2006-13 in more than 87 different countries, those in which more than 37 mobilization attracted billions of participants.
Although most of these protests have failed to fully translate protest energy into corrections and influence, others have led to the creation of new political parties or markedly affected subsequent electoral contest. The only issue concerning these protests is the facilitation of these protests. The Human Rights Council has been conducting multiple conferences discussing the issue on peaceful protests. They have affirmed that 'individuals have the rights to express their grievances or aspirations in a peaceful manner, including through public protests without fear of reprisals or of being intimidated, harassed, injured, sexually assaulted, beaten, arbitrarily arrested and detained, tortured, killed or subjected to enforced disappearances'.
The rights to protests depends on and exercises several rights internationally, including the freedom of peaceful assembly, the freedom of expression, and the freedom of association. However, the spike in global protests is becoming a major issue, as well as a trend, in international politics. Undoubtedly, the care for the people and the rights is necessary in ascertaining the precise nature and impact of the phenomenon. As countries continue to be subverted by the powerful interests, the resulting deficit is filled by concerned citizens who are demanding the government to act on their collective demands. Not only does this exacerbate the intensity and frequency of protests, but it creates a "new expression of democracy" that could shape public opinion, influencing policy discussion, and even toppling governments, a risk that could create overpower and overturn of a nation.
Justin can be contacted at dmunc.hrc@davismun.org